Chiang Mai Ladyboy Cabaret Show
Chiang Mai's Ladyboy Cabaret Show is the most popular show in the city and on the list of things to do for many tourists visiting Thailand for the first time.
Located in the Night Bazaar the nightly show features some of Chiang Mai's prettiest and liveliest lady boys. The performers sing, dance and put on a good show for the audience while dressed up in outrageous dresses, full make up and wigs. The performers also ask for audience participation and will bring people up on stage and ask questions. The show is in parts funny, but never goes raunchy so it is suitable for couples and even families.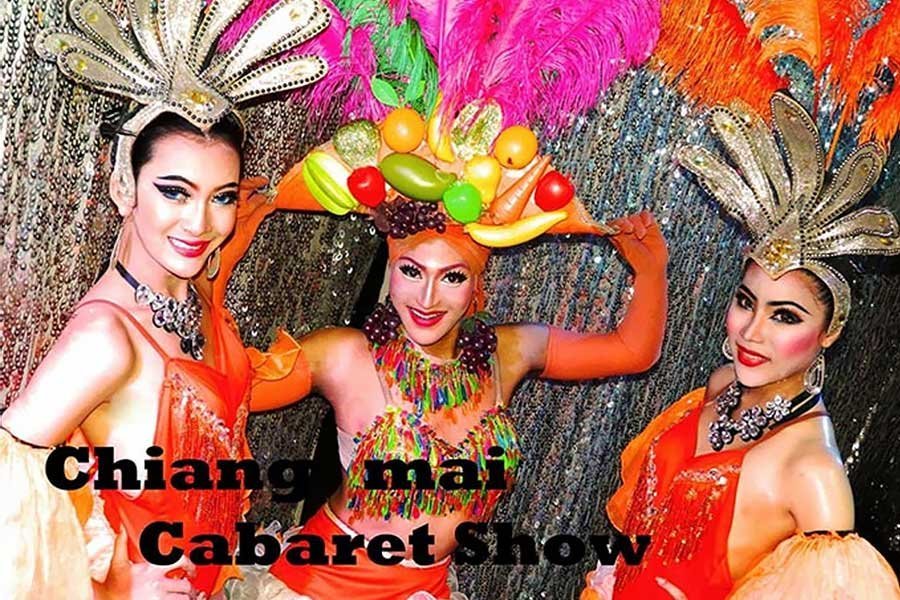 There are two shows every evening – one at 21:30 and one at 23:00. It is a good idea to buy your tickets in advance during high season and if you arrive earlier you can get a better seat. However if you are in the front row it is likely you will be pulled up on stage or chosen to dance with the lady boy performers at some point in the show – shrinking violets beware! Tickets cost 290 Baht per person and you also get a drink (beer, soda, water) and a snack (usually a bag of peanuts or cookies) included in the price. You can buy extra drinks at the bar for a reasonable price.

Opening Hours: Every evening 21:30 and 23:00

Chareonprathet Lane 8 Alley
Chang Khlan Sub-district
Mueang Chiang Mai District
Chiang Mai 50100
---
Reviews (0)
No reviews yet.