Central Festival Pattaya
Shopping Malls in Pattaya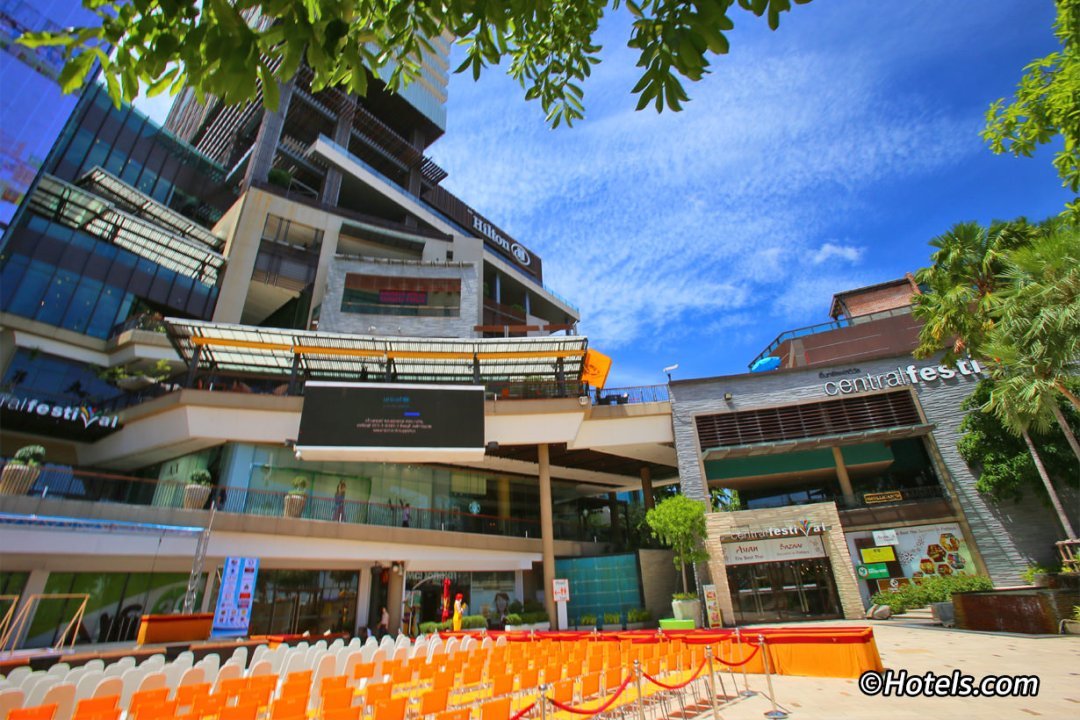 Central Festival Shopping Mall is the flagship shopping destination in Pattaya and is constantly popular with a varied mix of tourists and locals who flock there for the international brand clothing, varied eating options and all-weather entertainment, such as a cinema, bowling and children's arcade. With a beachfront location and glass-paneled façade, Central Festival feels miles away from the cheap trinkets and polyester 'Bad Boys Go To Pattaya' T-shirts found in the stalls surrounding the mall on either side. Opened in 2009, the modern, ocean-facing design gives visitors a panoramic view of Pattaya Bay, which is an eye-catching backdrop to an afternoon's shopping.




Filling the entire block from Beach Road to 2nd Road in Central Pattaya between Soi 9 and 10 (which it shares with the Hilton International Hotel) , the range of fashion in Central Festival is unsurpassed in Pattaya with Calvin Klein, Esprit, French Connection and Armani Exchange – to name a few – all having their latest season's designs on sale. Beyond these brand labels, there are a range of stores offering clothing and accessories at different price ranges, as well as a department store occupying the entirety of this five storey shopping mall with a 10-screen cinema and bowling alley placed on two further floors on top.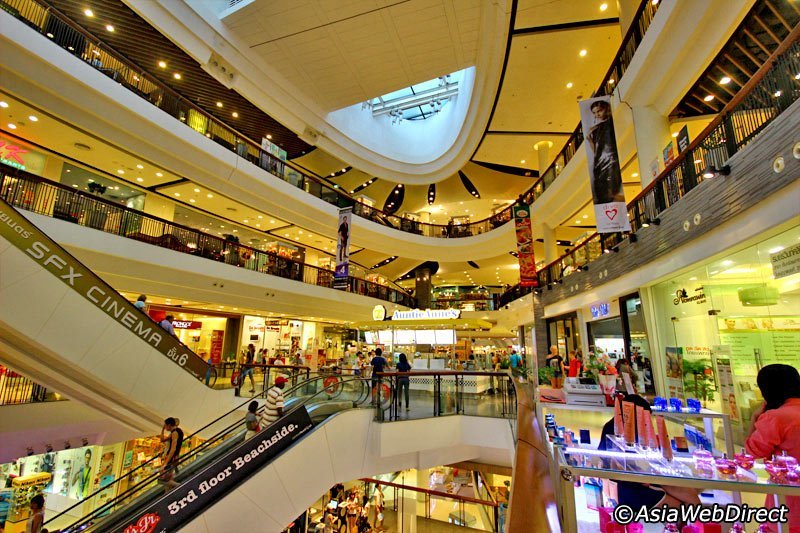 Beyond fashion, there are several camera, computer and technology stores with a certified Apple reseller on the third floor, and two floors of restaurants, cafés and recreation activities such as Mario Land games arcade and Kiddy Land for infants. It is clear the mall has been planned to offer visitors a full range of activities when they tire of the beach, or on days when lounging outside in not an option. Eating options include a wide range of world cuisine including plenty of Japanese, Thai, Indian, and a growing number of Russian outlets. A novel dining option at Central Festival is FoodLoft, which is part up market food court and part a la carte buffet. It features several food islands covering all world cuisine and is a great option for large groups who can't decide what to eat. Diners order their food and give the receipts to a waiter who will bring food to your table once it is prepared. It also has al fresco dining, looking out over Pattaya Bay.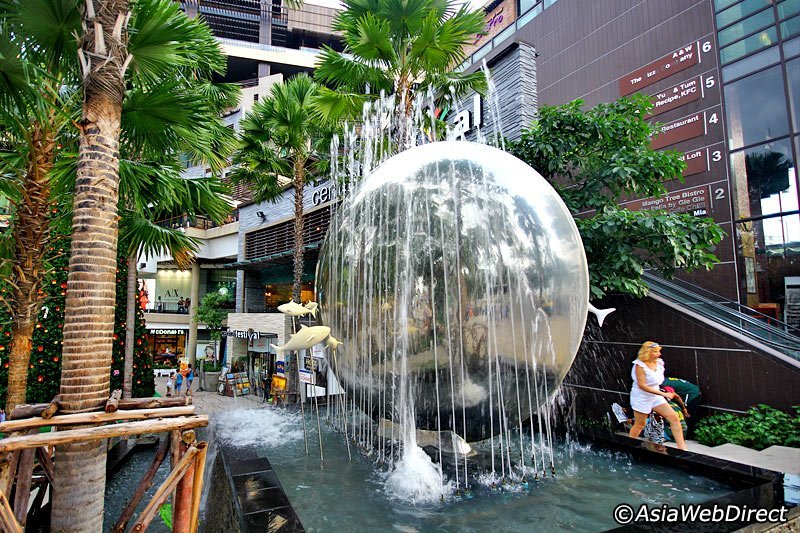 In front of the shopping mall there is a landscaped garden and several water features in a sunken piazza with fast-food outlets and occasionally special events around holiday seasons. Although the main shopping mall closes at 23:00, some of the stand alone bars and restaurants found around the entrances stay open until 02:00, perfect for the mainly tourist clientele who want to drink and dine late into the night. Anyone visiting Pattaya will end up at Central Festival at least once, and possibly on a daily basis, as it is superior to all other shopping malls in the city due to its world-class range of shops, additional attractions and its sleek, modern design.

Opening Hours: 11:00 - 23:00

333/99 Moo 9
Pattaya Beach Road
South Pattaya
---
Reviews (0)
No reviews yet.