Buses in Bangkok
Getting around Bangkok by Bus
Buses in Bangkok offer an affordable way of getting around the city. It's also a great way to see the real Bangkok, but it takes some time to get used to – obnoxious drivers, aggressive bus conductors, bad traffic, pollution, and sweaty fellow passengers are some of the things you will inevitably encounter during your ride. But then again, this is real, hardcore Bangkok.

The Bangkok Mass Transit Authority (BMTA) provides bus services to people living and working in Bangkok and provinces like Nonthaburi, Pathum Thani, Samut Sakhon, Samut Prakan, and Nakhon Pathom). BMTA covers over 100 routes and has more than 3,000 buses, including regular and air-conditioned buses as well as privately-owned buses and minibuses.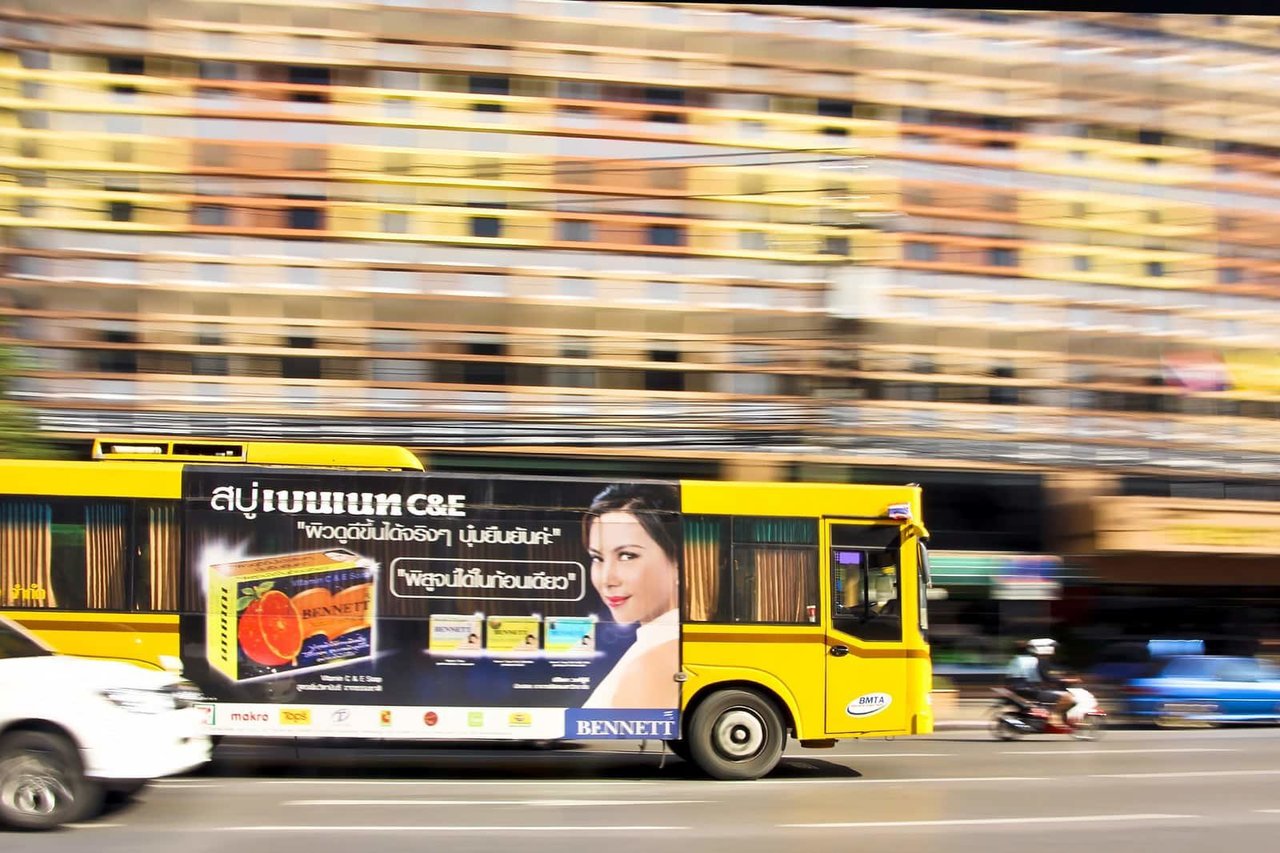 Types of buses in Bangkok

Bus routes are very extensive in Bangkok, which can be mind-boggling to first-timers. It's a good idea to carry an MBTA map (available at most bus terminals). When in doubt, you can ask a local or policemen, or call 184 (BMTA Hotline) for assistance.

Most buses (except for all-night ones) run between 5am and 11pm daily. Regular buses cost around 8 baht, while the expressway buses cost from 10 baht. Air-conditioned buses (cream-blue) start from 12 baht (depending on the distance travelled). All-night buses (cream-red) are about 9.50 baht. EURO II buses (yellow-orange) cost anything between 13 to 25 baht, depending on the distance travelled.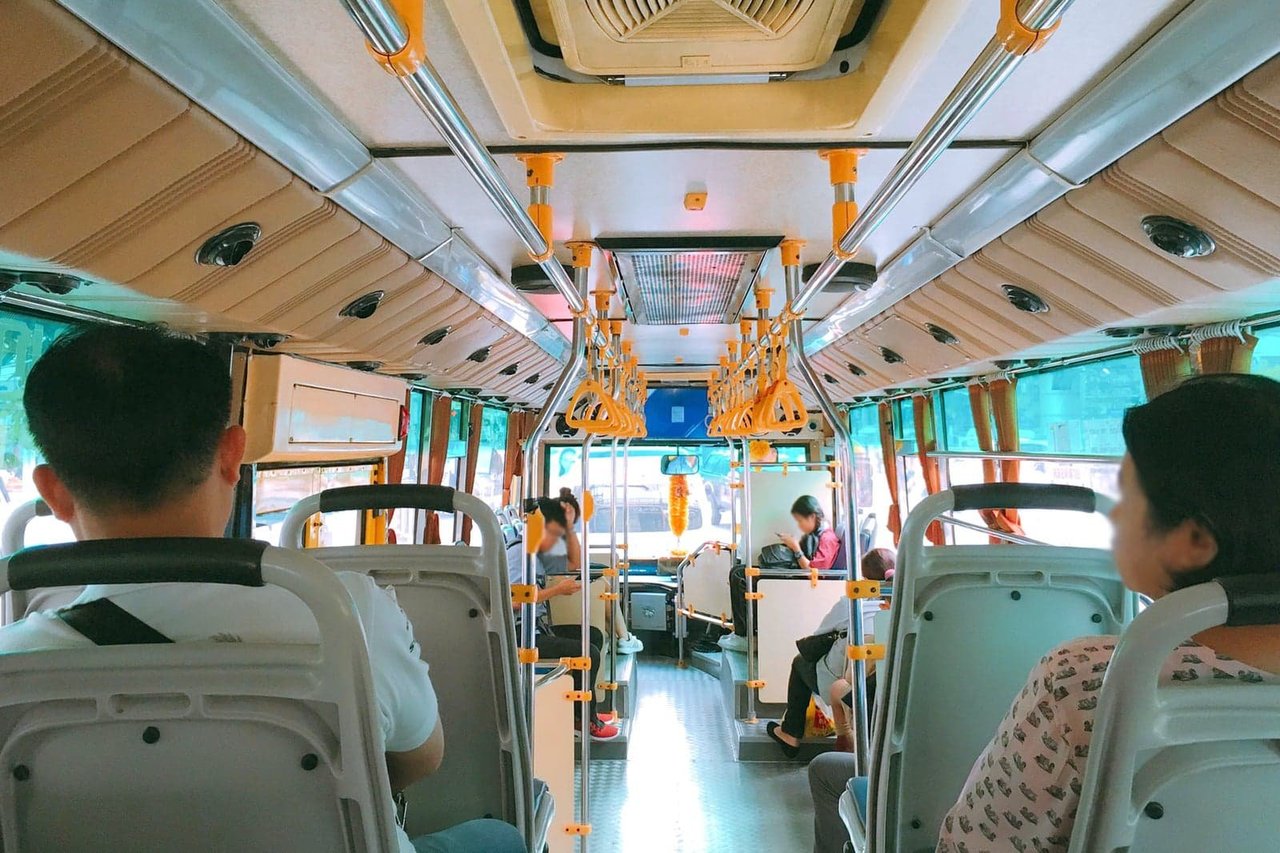 How to take a bus in Bangkok

Destinations on the city's buses are written in Thai, so the best way for you to figure out which bus goes where is by memorising the bus number and colour. The BMTA bus map also comes in handy. Don't be fooled by buses with the same number but different colours – they don't always share the same route. Make sure you stick to the numbers that match the colours only.

Here are some things to keep in mind when taking a bus in Bangkok:

The fare will be collected on the bus by a bus conductor.
Prepare small change for the fare. A 100-baht note on an air-con bus is acceptable, but not so much on regular or smaller buses (500 and 1,000-baht banknotes are a big no-no).
Keep the receipt.
On air-conditioned buses, fares vary by distance. Tell the bus conductor where you wish to get off, and he'll tell you how much the journey will cost.
The fare is usually fixed for regular buses.
Be courteous and offer seats to small children, monks, the elderly and pregnant women.
Once on the bus, keep walking inside. Don't stand at the door or in the middle of the bus.
Make sure you always hold on to the rail.
Alert the driver that you want to get off by pressing a buzzer before the bus reaches your stop.
If you're not sure where to get off, ask the bus conductor to let you know.
Always keep the name and address of your destination (preferably in Thai) with you.
The EURO II (yellow-orange) buses are the city's most efficient and spacious.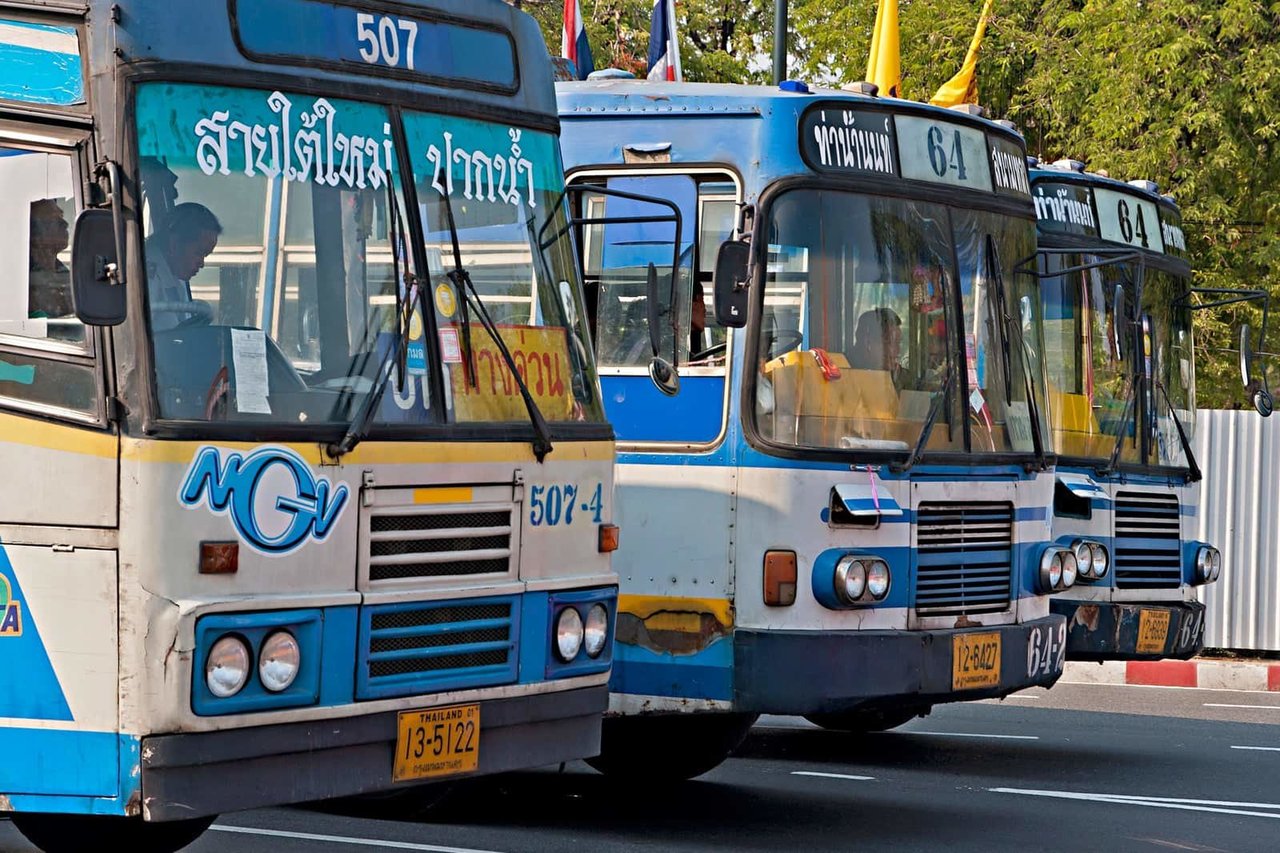 ---
Reviews (0)
No reviews yet.