Bangkok Flower Market
Pak Khlong Talad in Bangkok
Recommended for
Adults
Families
Bangkok Flower Market (Pak Khlong Talad) is the biggest wholesale and retail fresh flower market in Bangkok. The market has all kinds of popular flowers and flora-related items, including roses, forget-me-nots, orchids, lilies and more. Most of them are sold in packs of 50 or 100 flowers in each, and prices are amazingly cheap.

The market is part of the Old City and is located on Chak Phet Road, near Saphan Phut (Memorial Bridge). Shops and vendors are housed inside 2- to 3-storey shophouses on both sides of the main road. The market lies just south of Wat Pho (Temple of the Reclining Buddha) and has access to a river pier, so it makes for a great single-day trip when combined with other historical attractions in the area.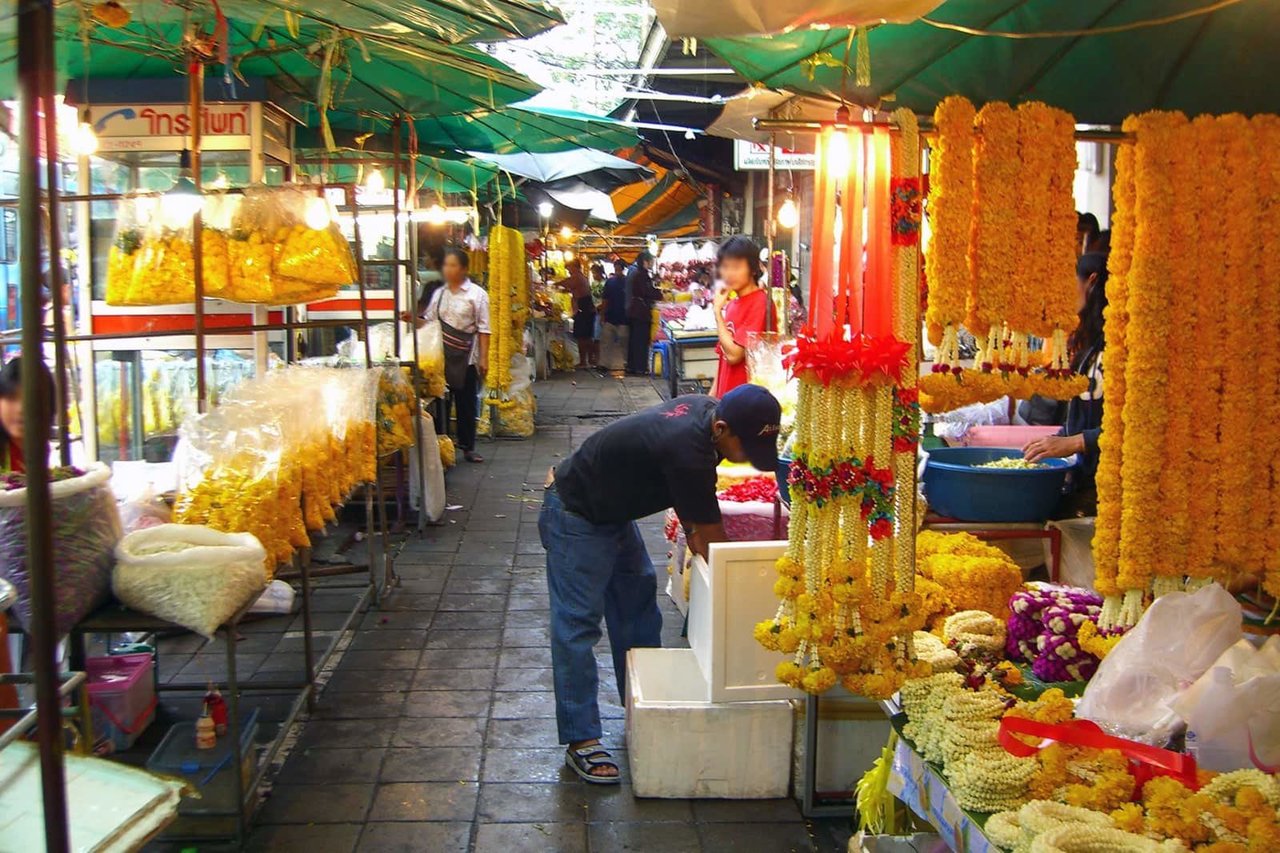 When to visit Bangkok Flower Market

Open 24 hours, Pak Klong Talad is most lively after midnight. If you want to see the market in full action, though, the best time to go is pre-dawn, at 3 or 4am. This is when the roadside transforms into a kaleidoscope of bright, blooming colours, as vendors receive floral goods from each flower-growing area in the country.

Wholesalers bring in truckloads of freshly cut flowers, while traders and retailers come to buy their stock in bulk. It can be quite a chaotic scene, and vendors may be less patient when dealing with visitors. If you go during this period, it's best to just observe and absorb the atmosphere.

During the day, Bangkok Flower Market is relatively sleepy, although this is a good time for visitors to shop around. Prices are usually reasonably cheap, but during specific festivals such as Valentine's, Mother's Day, or graduation season, certain flowers will be 3 to 4 times more expensive, just as they will be from any florist throughout the city.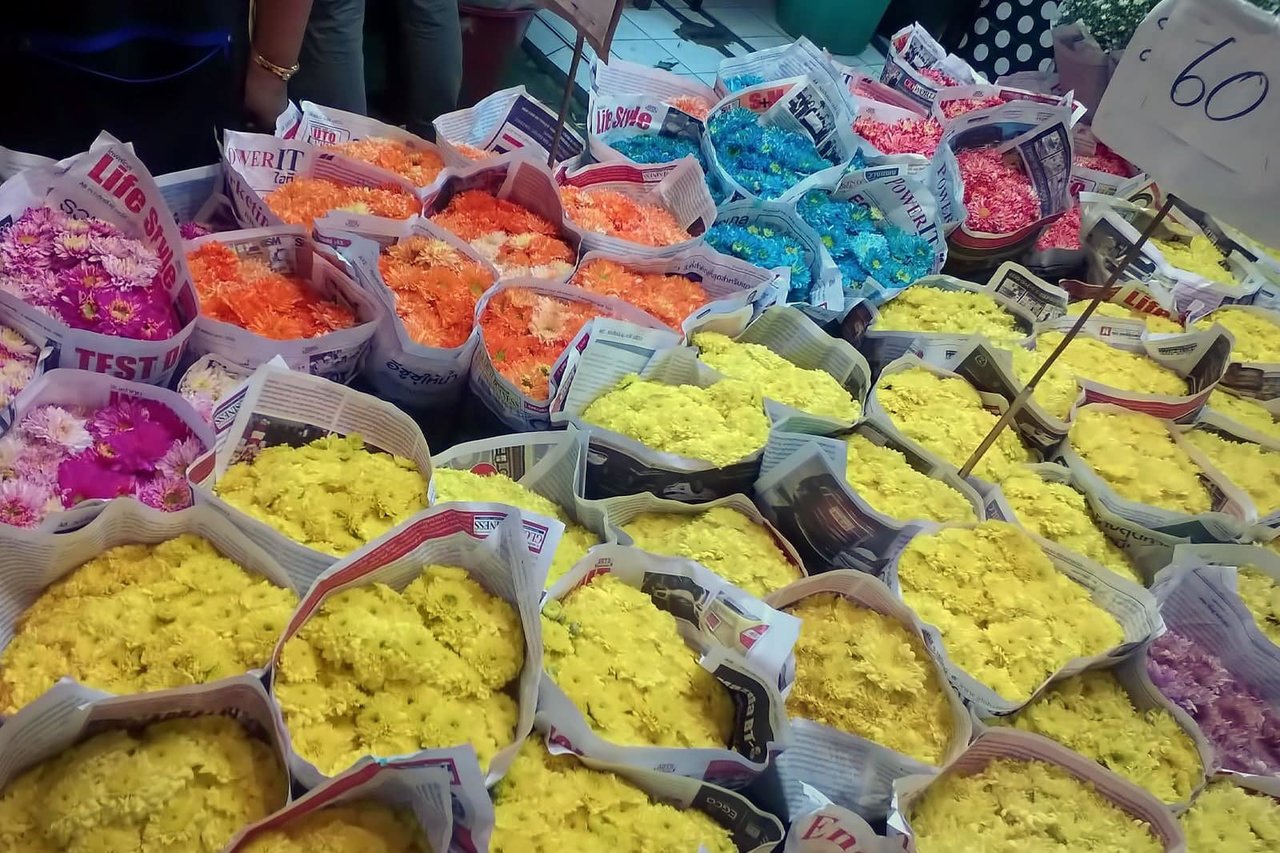 Bangkok Flower Market highlights

As the biggest flower market in Bangkok, Bangkok Flower Market is the best place to go for all your floral needs. Flowers range from local species (jasmine, chrysanthemum, gerbera, orchids, lilies, roses) to imported species such as tulips, snapdragons, irises, lisianthuses, delphiniums and more. Props and accessories for flower arrangements are also plentiful, whether vases, flower pots, floral foam, ribbons, florist wire, twigs or all kinds of decorative leaves imaginable.

Many vendors at Pak Klong Talad offer flower arranging services. Previously arranged bouquets, flower garlands, floral accessories for weddings or other special occasions are available.


Open: 24 hours, more popular at night

Soi San Chao Ban Mo
Wang Burapha Phirom
Phra Nakhon
Bangkok 10200
Thailand
---
Reviews (0)
No reviews yet.